International Research Training Group 2150
The Neuroscience of Modulating
Aggression and Impulsivity in Psychopathology
7th  S P R I N G   S C H O O L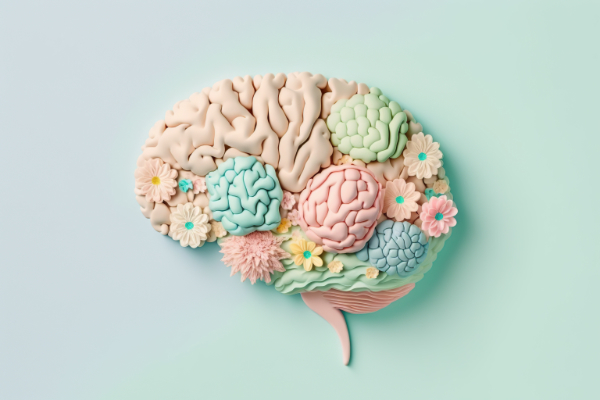 May 24 – 27, 2023
Dear students and colleagues,
We are thrilled to welcome you to the 7th Annual Spring School. We can't wait to meet all of you in person in beautiful Aachen this spring. As always, the Spring School is an excellent opportunity for mutual scientific exchange between partner universities.
This year, we tried to adapt the program so that it promises to be exciting and engaging. We will be conducting the Spring School at several venues, including a visit to the Jülich Research Centre and RWTH Aachen University Hospital. During these visits, you will have the opportunity to tour various labs and learn about the methods and techniques used there. 

In addition, we have a new presentation format where half of the students will have the chance to present their results at a poster session, while the other half will give a formal presentation. Furthermore, thesis committee meetings will be available for fruitful discussions of planned research projects in detail or for more focused discussions on thesis completion. 
 
We are proud to announce our keynote speakers for the Spring School: Thomas Frodl (RWTH), Gregory A. Miller (UCLA), Jon Shah (FZJ), and Sahil Bajaj (Boys Town National Research Hospital). These distinguished scholars will undoubtedly enrich the program with their research and insights. 
 
In addition to the scientific part, we have several cultural and social events planned for all participants to enjoy. 
 
We would like to express our deep gratitude to the DFG and the participating institutions: the RWTH Aachen University and the University of Pennsylvania. We would also like to thank all of our speakers for sharing their research findings and the organizing team for their exceptional support. 
 
We can't wait to welcome you in Aachen and look forward to a stimulating and unforgettable Spring School! 
Warmest regards,
Ruben C. Gur and Ute Habel
Wednesday, May 24
02.00 pm – 02.15 pm Coffee break
02.15 pm – 02.30 pm Welcome and opening
02.30 pm – 03.15 pm Keynote lecture:  Sahil Bajaj
03.15 pm – 04.00 pm Session 1
04.00 pm – 04.15 pm Photo session
04.15 pm – 04.30 pm Break
04.30 pm – 06.30 pm Group building event
06.30 pm Welcome reception and dinner
Thursday, May 24
08.30 am Meet and departure to FZ Jülich
09.30 am – 11.00 am FZ Jülich tour
11.00 am – 11.45 am Keynote lecture: Thomas Frodl
11.45 am – 12.00 pm Break 
12.00 pm – 12.45 pm Session 2 
12.45 pm – 01.45 pm Lunch break
01.45 pm – 02.30 pm Keynote lecture: Jon Shah
02.30 pm – 04.00 pm Student thesis committee meetings
04.00 pm Travel back to Aachen
06.30 pm PI Dinner and Students' evening
Friday, May 26
08.30 am – 09.00 am Supervisors' meeting
09.00 am – 10.00 am Session 3 
10.00 am – 10.30 am Break 
10.30 am – 11.15 am Keynote lecture: Gregory A. Miller
11.15 am – 12.15 pm Poster session
12.15 pm – 01.15 pm Lunch break + Poster session
01.15 pm – 03.30 pm Student thesis committee meetings
 03.30 pm Board meeting
 04.00 pm City tour
06.30 pm Farewell dinner
Saturday, May 27
09.00 am – 10.15 am Session 4
10.15 am – 10.30 am Final remarks
10.30 am – 12.00 pm Lab visits