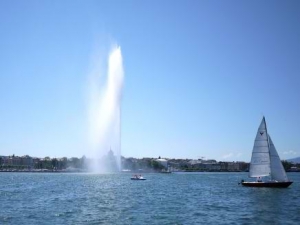 Welcome to the 22nd Annual Meeting of the Organization for Human Brain Mapping!
Geneva, Switzerland
June 26-30, 2016
SWISS is the official carrier for OHBM 2016
Acceptance notifications for both will go out in early March 2016.
The OHBM Annual Meeting is a cutting edge, must-see and be-seen event for professionals who want to keep abreast of industry changes, new technologies and fresh ideas. The meeting boasts a combination of exciting scientific programs and social events, all tailored to the city the meeting is being held.
Geneva
Situated along the banks of Lake Geneva at the foot of the Alps, Geneva is the second largest city in Switzerland behind Zurich and the most international city in Europe with over 40% of its population coming from outside Switzerland. The main industries are banking, inter- and non-governmental administration, technology, and tourism. Geneva prides itself as being one of the most beautiful and cultured cities in the world, combining the splendors of nature with a rich palette of historic and architectural offerings. As well, the city is a major gateway to the Alps for outdoor enthusiasts year round.
Geneva has a rich history that dates back more than 4000 years and continues to influence the development of the city today. Evidence of Geneva's past is preserved throughout the city in its many museums, monuments and architectural treasures.